Quantum DXi Deduplication

Industry-leading Deduplication Systems
Overview:
Quantum DXi
Powered by DXi® Software, Quantum's new portfolio of deduplication solutions provides patented variable-length deduplication that not only reduces disk usage and capital expenditures, but also enables efficient data movement across the WAN to other sites and to the cloud.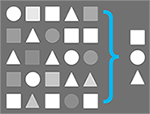 Minimize Disk Storage
Patented variable-length deduplication maximizes data reduction providing lowest opex and maximizes efficiencies locally, in the cloud and across WANs.
Learn More!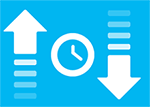 Improves Backup and Restore Times
Powered by the world's most advanced file system, StorNext® 5, DXi Software powers your deduplicated block pool for faster data deduplication and faster access to your backup data.
Learn More!

Protect Data Across Sites and in the Cloud
Using Quantum's WAN-optimized replication to minimize network bandwidth and Q-Cloud™ Protect, DXi provides secure offsite data protection for as little as pennies per GB per month.
Learn More!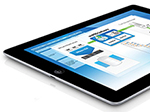 Simplify Management and Monitoring
Offering the industry's most comprehensive and intuitive management tools enables precise business decision-making, configuration wizards, and speeds resolution time, even from your mobile device.
Discover iLayer Proactive Monitoring and Intelligent Diagnostics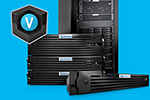 Scale on Your Terms
Physical and virtual appliances that scale from 1TB to over 500TB using DXi's unique capacity-on-demand approach with minimal or no downtime, and as simple as activating a license key.

Provide Extra Layers of Security
Military-grade, hardware-based AES-256-bit encryption at-rest and in-flight provides security without sacrificing performance.
Learn More!
Product Use Cases:
DXi Powering Cloud-based Service Providers

As more and more companies turn to service providers for superior data management and protection services, rely on Quantum's data management expertise to win more clients, expand your business and improve your bottom line.




Multi-site Backup

Reduce the cost and complexity of multi-site and remote office data protection by leveraging multiple technologies at the right place in the right workflow.
Browse DXi Deduplication Series: