StorNext Shared Storage

Making Storage Manageable.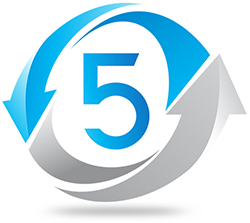 At the core of all Quantum scale-out storage is StorNext 5 data management—engineered to solve the world's toughest data management challenges, with the reliability and performance needed for complex workflows.

Xcellis workflow storage enables high-speed shared access to your critical data. Powered by StorNext 5 data management software, it includes an Xcellis Workflow Director for system management and client connectivity, and RAID storage for data. This combination of software, compute, and storage is engineered to solve the world's biggest storage challenges—and enables you to focus on your workflows rather than the storage. So you can do what you do best.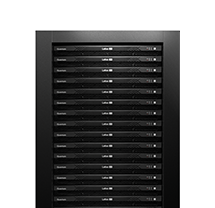 Built on next-generation object storage technology, Lattus is durable online storage that scales to hundreds of petabytes—more economical than primary storage, with better performance than tape. As a policy-driven tier in a StorNext scale-out storage solution, Lattus enables you to extend primary storage with scalable and more cost-effective online storage—ideal for large repositories that have unpredictable access patterns, and for organizations struggling with the challenges of data growth.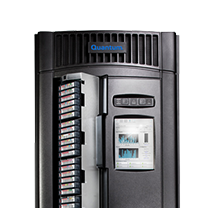 When attached to StorNext primary storage and powered by StorNext 5 data management software, tape archives provide a tier of massively scalable storage. StorNext tape archives enable you to preserve data for the long-term without the cost, space, power consumption, and management of primary disk. With StorNext AEL archives and Scalar® tape libraries, you get best-in-class management, monitoring, and data security from the market share leader in LTO tape automation. And did we mention that tape is green?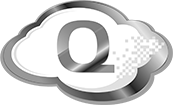 Quantum Q-Cloud™ Archive is storage freedom for businesses that struggle to balance capacity, costs and growth that comes with managing large files in rapidly changing environments. Q-Cloud Archive provides easy and cost-effective on-demand access to cloud storage for increased flexibility, data protection, and availability. StorNext is known for its automatic, policy-based data management; Q-Cloud Archive extends that to the cloud for reliable, always-available storage and maximum flexibility. Precisely the right amount of storage—exactly when you need it.