Quantum Archive Systems

Extend the Life of Your Data.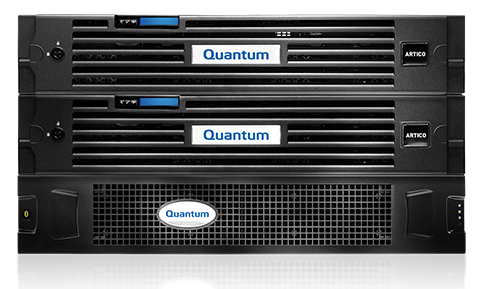 Artico™ NAS Appliance is purpose-built to scale from small environments to petabyte scale. It supports a wide array of archive storage targets making it easy to integrate into your target environment. Its disk cache makes it ideal for active workflows, and with StorNext inside, it can intelligently move data from active disk to archive storage delivering the best TCO model for storing, accessing and protecting data.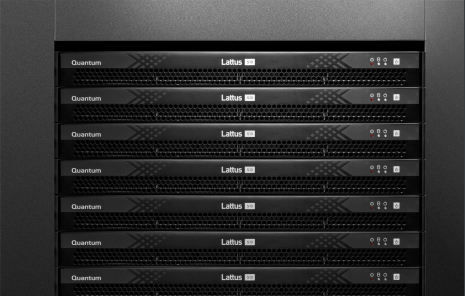 Lattus is durable online storage that scales to hundreds of petabytes—more economical than primary disk, with better performance and lower latency than tape. Lattus is ideal for large-scale data repositories that have unpredictable access patterns, such as high-performance, low-latency, "I don't know when I will need it, but when I do, I need it now" access.
Tape continues to be the lowest-cost, high-reliability technology for archive and long-term data storage. Scalar® Libraries can dramatically improve the security and manageability of your archive, disaster recovery, and enterprise backup processes. Designed to grow with your needs, all Scalar tape libraries include embedded iLayer™ software to provide best-in-class management, monitoring, data integrity and data security capabilities.

Scalar LTFS appliances allow you to access your Scalar tape library as a NAS file share, providing drag-and-drop functionality to a tape-based active archive. Ideal for archiving static content—such as videos, scanned documents, and engineering/architectural files—Scalar LTFS frees up valuable primary storage space and reduces overall storage.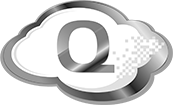 Quantum Q-Cloud™ Archive is storage freedom for businesses that struggle to balance capacity, costs and growth that comes with managing large files in rapidly changing environments. Q-Cloud Archive provides easy and cost-effective on-demand access to cloud storage for increased flexibility, data protection, and availability. StorNext is known for its automatic, policy-based data management; Q-Cloud Archive extends that to the cloud for reliable, always-available storage and maximum flexibility. Precisely the right amount of storage—exactly when you need it.